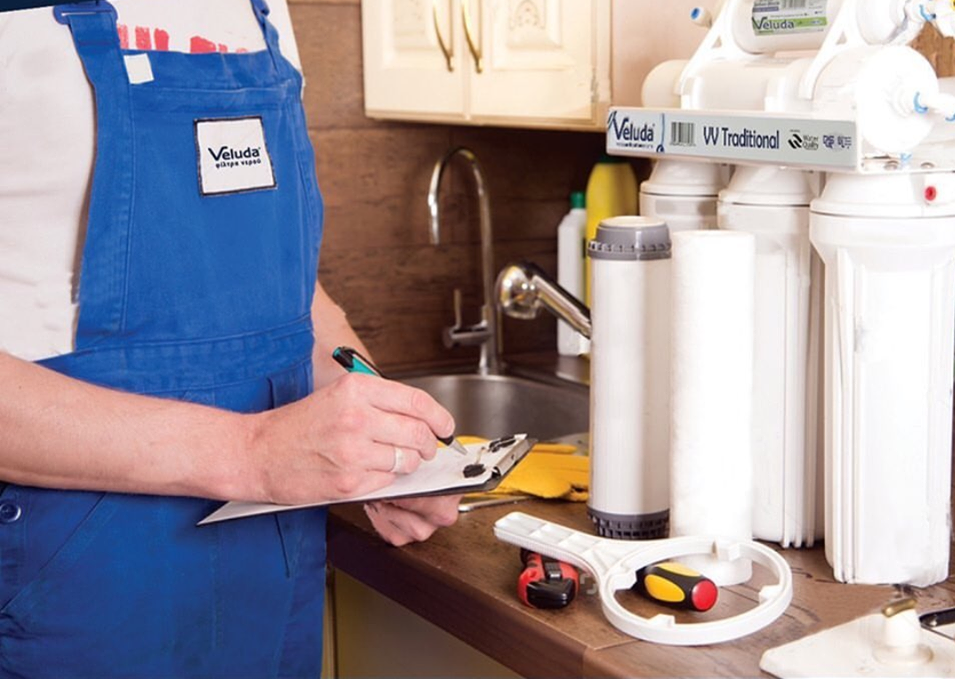 Elapsing its second decade, the Veluda company has a specialized service department across Greece.

The Veluda company experts are fully trained on the water treatment sector.
They often attend seminars and participate technical training from our company and more specifically from the research-technology team which is composed of the best of its kind.
We all know that "the perfection comes through friction and the daily contact with the object".
Then, the over 20,000 placed machinery pieces come to modify the theoretical education into an act and give us the perfect result.

The SERVICE - REPLACEMENT FILTER is not a SIMPLE materials replacement as it is usually done.
The Service requires responsibility, knowledge and guidance, therefore, the Veluda is the first nationwide in its field, of which has received certification from the best organizations worldwide, which they direct us according to the Standards and requirements the European Union.

Filters Replacement

Operations during the replacement:

- Filters Replacement
- Careful control to all connectors and replace where necessary -
- Electric Circuitry - Valves check
- Water transport tubes check
- Water input - output pressure check
- Water quality examination, of network and filters with calibrating water measuring devices
- Disinfection in all parts of the device with certified disinfectant liquids
Warranty Service - Filters Replacement
One year warranty on any replaced component during the Service without any other charge in the machinery filters until the next change that defines the technician, even if blocked by external factors such as public works in water pipes etc.